If you've been following us on social media, you might have heard some exciting news! In an effort to curb some of the anxiety singles are feeling during this time of social distance, we've begun rolling out our Live! feature on Plenty of Fish! We are so excited about this feature and are thrilled to be able to offer our app users new ways to connect. We know that our members must have a lot of questions about Live!, so here's everything you need to know:
What is Live!?
Plenty of Fish Live! is available on our IOS & Android apps, allowing you to go beyond a member's profile and see what they're like in-person from the comfort of your home. Partnering with The Meet Group, Plenty of Fish now allows members to stream themselves as they go about their day-to-day lives!
Tune into other streams, pass along virtual gifts, and connect in more ways than ever before with Live! All you need to do is click on the Live icon, accept the terms of use, and you're set. (No special links or re-logging in needed.)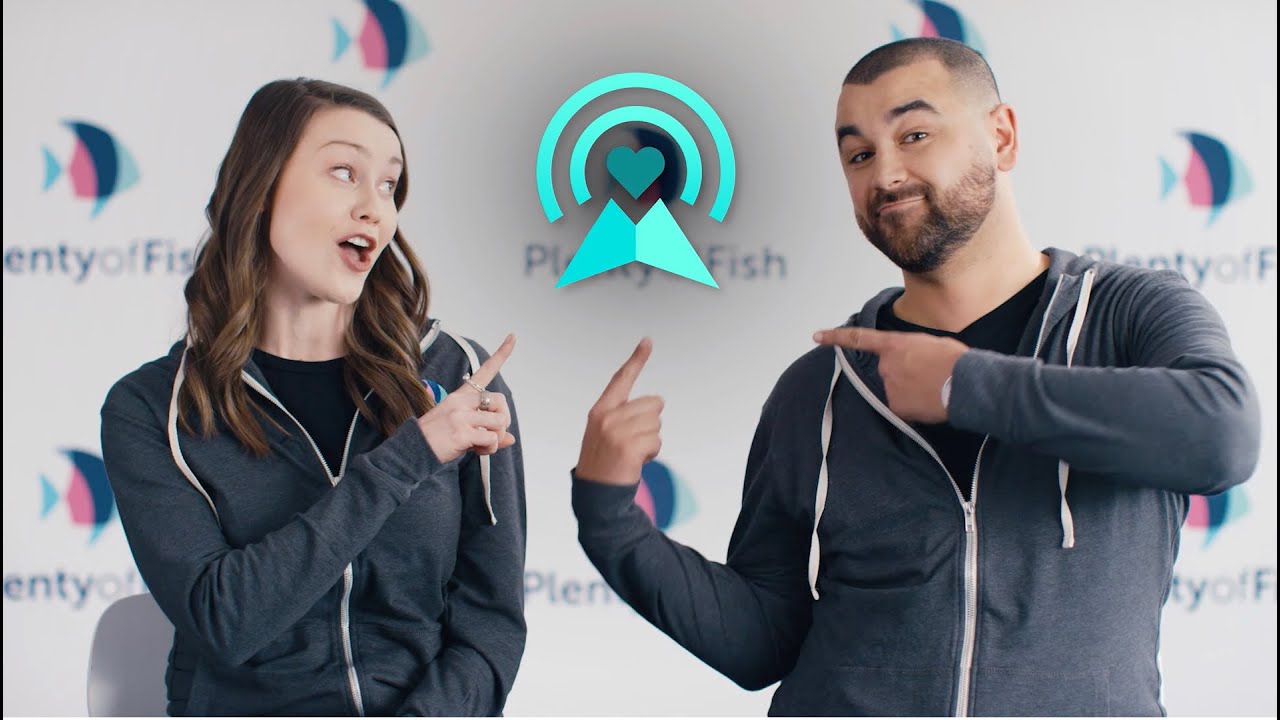 Who Can Use Live!?
Live! is now available on our iOS and Android apps, as well as on our desktop website, POF.com! It's not available yet on mobile browsers.
How Do I Start Streaming?
It's simple! Tap the "Live!" icon on the Plenty of Fish dashboard in the app.
Once you're on the Live! home page, tap "GO LIVE!" to start streaming. Just be yourself and adhere to our Content and Conduct Policy and you can start building a new online community!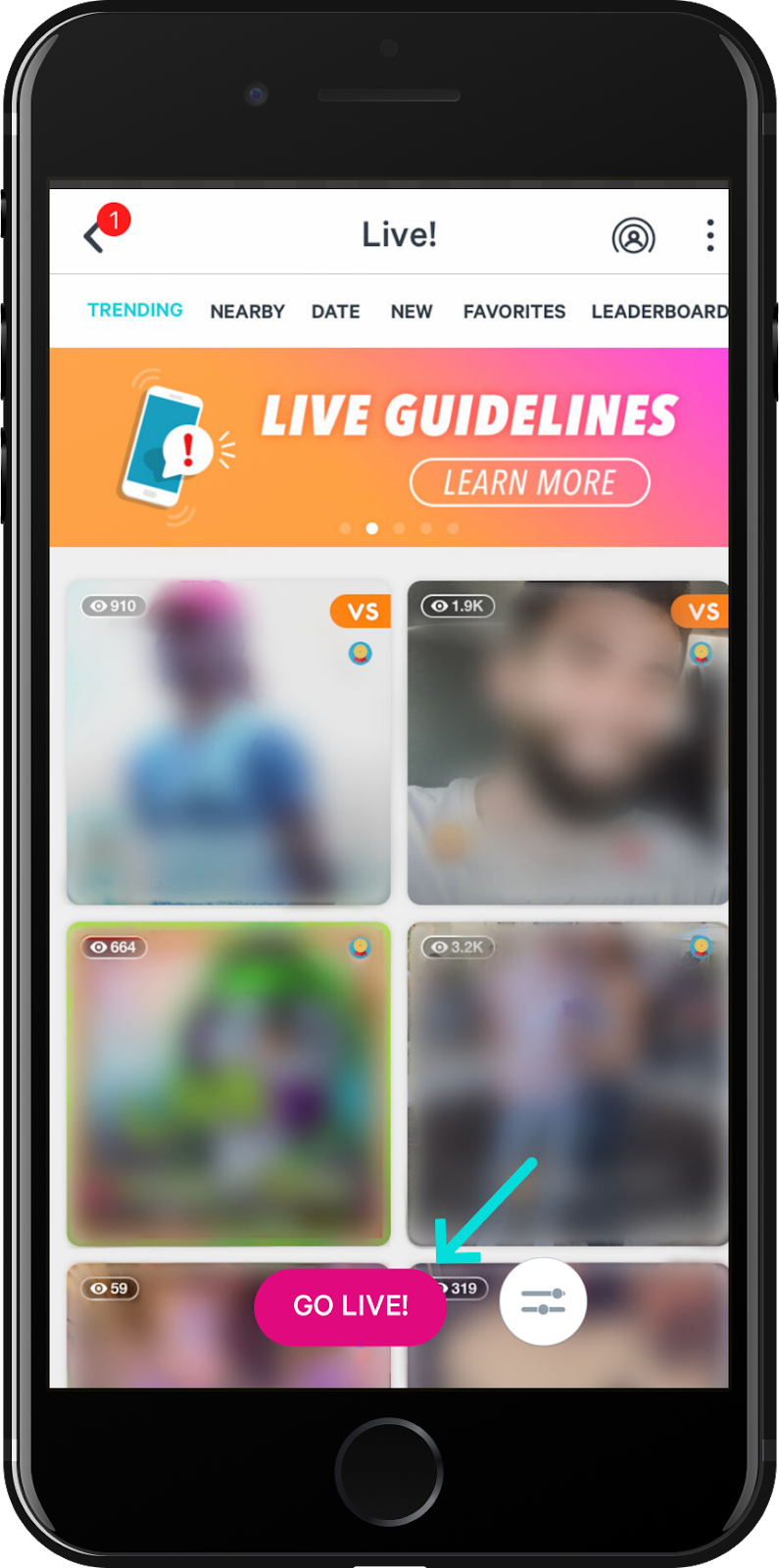 How Can I See Who is Viewing My Stream?
While you're streaming, you can tap the eye icon to see a list of everyone who is viewing your stream. Feel free to say "Hi" to anyone on the list or add them to your Favorites. You'll also be able to see how many hearts each person has sent while watching the stream. Receiving hearts from other users means they really enjoy your content!
What Does it Mean to Favorite Someone in Live!?
When you Favorite someone in Live!, either by tapping the star icon while viewing the stream or tapping "Favorite" on the Streamers' profile, you're indicating you enjoy this Streamer and want to know whenever they start streaming again.
Whenever your Favorites are online streaming, you'll see them under your "Favorites" tab. To remove someone from your Favorites, go to the Favorites tab in the "You!" section. You'll see a list of all your Favorites there, and can either swipe to remove (iOS) or tap and hold to remove (Android).
Something to keep in mind: Adding someone to your Live! Favorites list is not the same as adding someone to your Dating Favorites and the two are not synced.
What Do the Hearts and Gifts Mean?
Hearts are a simple way of showing a Streamer that you like what they're doing. Tap once on the heart icon at the bottom of your screen to send one, or tap and hold the heart icon to send many at once. Spread the love!
If you really enjoy a particular Streamer, sending a virtual gift acts as a tip for that Streamer and will give them Diamonds. Gifts cost Live Credits to send and can vary in dollar value. Receiving gifts allows streamers to gain more exposure and, in turn, sending a gift will help get you noticed by them!
What are Diamonds?
When you tip a streamer with a gift, they will earn Diamonds for each one you send! Diamonds can be claimed in the form of Live Credits or a cash reward, and are a great way to track your progress as a Streamer. Climb your way to the top of the Leaderboards and get more Viewers by earning Diamonds!
What are Live Credits?
Live Credits are what you use to purchase things on Live! They can be used to buy virtual gifts to send to Streamers within the feature. Live Credits are not the same as Tokens, and cannot be exchanged for Tokens or used to buy Boost, Super Yes or Priority Message.
How Does Live! Relate to Dating?
Live! is another great way to make connections with other members through the Plenty of Fish app. When you use the Live! feature, you become a part of a unique community of Streamers and you can immerse yourself in this community by watching streams and streaming yourself. As you get to know the Streamers in this community, friendships and relationships can begin to form. You can also utilize the heart, gift, and chat features while in a stream to connect with the Live! community.
If you want to use Live! specifically for dating, start streaming and play the NextDate™ interactive dating game. NextDate™ is like virtual speed dating, but you have a live streaming audience cheering you on! NextDate™ gives members the opportunity to ask prompted questions to potential matches in order to decide who you'd like to get to know better via private video chat. To play NextDate™, go Live and tap the heart icon in the bottom left-hand corner of your screen. When the NextDate™ prompt pops up, tap "Play Now!"
We also have a new addition to the NextDate dating game called Blind Date that offers a digital twist on a traditional "blind date." The new mode can be toggled on and off in the NextDate game settings, giving the streaming hosts the opportunity to hear the contestant, not see them. As the date progresses the contestant's video becomes less blurred, and is only revealed when time runs out, or the streaming host chooses to "date" the contestant.
I Want to Report a Streamer or Block/Report a Member for Acting Inappropriately in Live! How Do I Do This?
We appreciate any and all moderation help from our Plenty of Fish members. We want to ensure you have the best experience both viewing streams and streaming yourself within our app, but also understand there may be members of the community who may act inappropriately. You have the power to report Streamers who are not abiding by our broadcast guidelines, as well as choose who can see your streams and interact with you on Live!.
To report a Streamer who is not following our broadcast guidelines, tap the triangle with the question mark inside it at the top right of the broadcast and then tap "Report." The Member Services Team will act quickly to review the content of the stream and take any necessary actions to keep the community safe.
To Block or Report a member that has said something inappropriate during your stream, tap on that members' profile photo to bring up their mini-profile. From there, you will see an options menu at the top right. Tap it to be able to either Block or Report the member.
If you choose to report the member, our Member Services Team will review the actions of the member and take the necessary action. If you choose to block the member, that member will be removed from your stream and will no longer be able to interact. We will also add that member to your block list so that the member will no longer be able to interact with you across any LIVE! Features.
If you've accidentally blocked someone, don't worry! You can easily unblock someone in the same way you would remove someone from your Favorites list. Head to your Live! profile (the "You" section) and click on the "Blocked Users" tab. From here, you're able to unblock someone by swiping (iOS) or tapping and holding (Android). A prompt will pop up asking if you're sure you want to unblock the user, to do so tap "unblock."
Remember: blocking a member in Live! does not block them on Plenty of Fish and vice versa.
How Do I Become a Streamer on Live!? What Do I Talk About?
We know that streaming is a newer concept for a lot of our members, and we want to provide as much information as possible to set you up for success. For tips on how to live stream like a star on the Plenty of Fish app, check out this video and keep an eye out for our next blog post on conversation starters for livestreaming!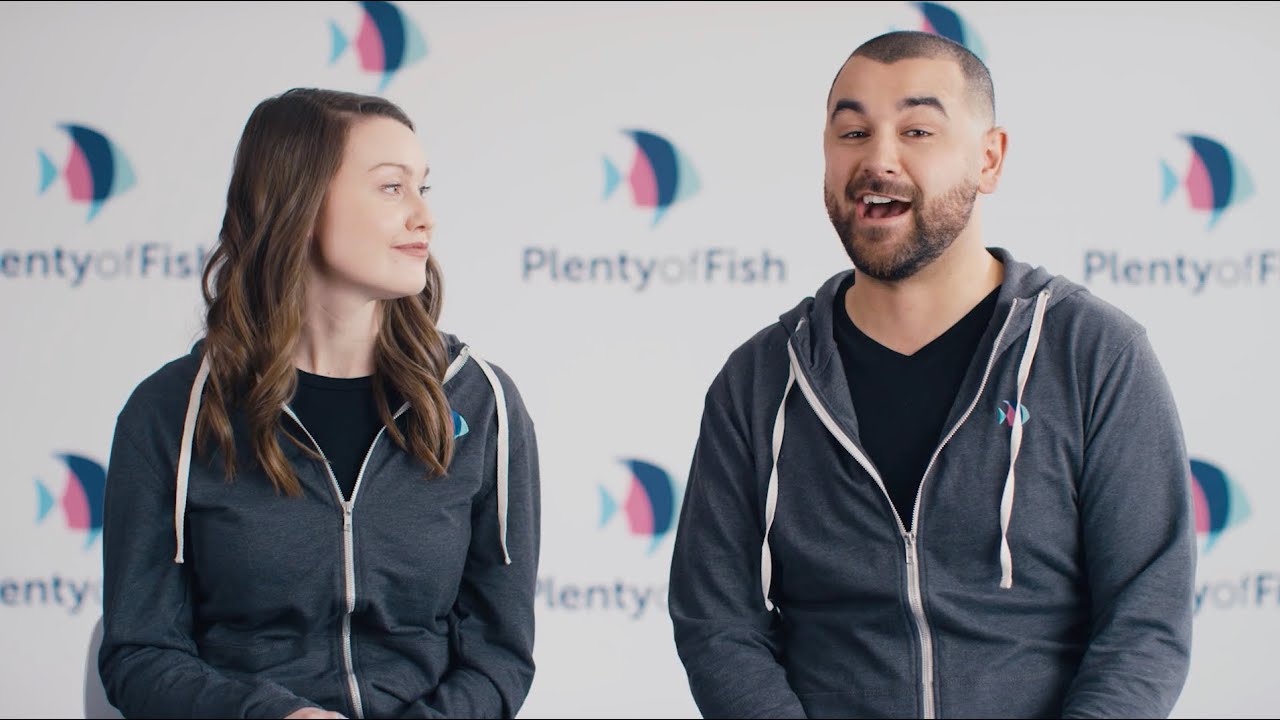 ---
We hope you now feel ready to take on the world of livestreaming! It can truly be a powerful tool for building meaningful relationships with people near and far, and we hope you enjoy this feature as much as we do!
If you're experiencing any technical difficulties, or need assistance with anything relating to our Live! feature, please contact our customer success team at [email protected] and they will do their best to answer any questions you might have. Sign up today at www.pof.com/register, but remember: Live! is only available on our IOS & Android Apps! Happy Fishing!