I cry, I laugh and quite literally sob when watching episodes of This Is Us and I know it's not just me. Some days I even find my boyfriend, who claims "he's reading," peak up from the pages of George RR Martin to stare in awe of Jack and Rebecca's undeniable chemistry. Dan Fogelman and the writers of this show have truly outdone themselves – from their exceptional and very relatable script writing to an Emmy winning cast, this show has it all. Okay, now I'm just starting to sound like a TV critic…let's get to the good stuff.
If you haven't seen This is Us yet – stop reading this blog post, watch the show, then come back to me! I highly encourage you to kick off your Fall binge-worthy marathon with this tearjerker.
I stand behind this show because not only is it wildly entertaining and thoughtful writing (art, if you will), I actually walk away learning valuable lessons about relationships, and life itself. Here's what I learned so far, and no, I haven't finished Season 4 yet (don't judge me!) but I've only got one episode left to watch. I want to savor it before I have to wait patiently for Season 5 to make it's way to Netflix.
No relationship is ever perfect
Sure, we've heard the phrase said to us before, but sometimes it's hard to believe when every day we see images of what look like perfect relationships and #couplegoals on social media. It's important to remember you're not seeing the full picture. To see the good, the bad and the ugly of relationships so honestly depicted in this show is extremely refreshing.
As much as we want to believe Jack and Rebecca Pearson never fight, the show recognizes that even couples that share the strongest kind of love inevitably run into life's challenges. Jack is a complicated man who struggles with alcoholism and post traumatic stress from serving in the Vietnam War. He can only hide his addiction for so long before Rebecca recognizes his change in behaviour. Rebecca confronts Jack with tough love in a gripping scene between actors Mandy Moore and Milo Ventimiglia. Through their open and honest communication, and Jack's commitment to attending AA meetings, they band together through the challenging times of their relationship rather than placing blame on one another or ignoring the issues altogether.
Relationships are constantly evolving
Life is incredibly unpredictable and no matter what, you will experience happiness and tremendous sadness. What often makes This is Us so riveting is we get to watch each of the characters grow and evolve from childhood to middle age adults in such an authentic way. Take Kate Pearson (daughter of Rebecca and Jack) and her husband Toby for example; this blissfully in love couple find out that the chances of Kate conceiving a baby is extremely low and after months of negative test results and tears, they're elated to find out Kate is pregnant. Once little Jack is born, they discover Jack is born blind and Kate struggles with Toby's fear of being a father. Their relationship starts to turn as life throws a curveball and Toby is given an ultimatum to step up as a father or leave. This type of situation is very real and happens to many couples IRL. For a couple who seems to have it figured out, they too evolve sharing new feelings of vulnerability and struggles as they welcome a family.
You won't find happiness with someone unless you find happiness within yourself first
Kevin Pearson (son of Jack and Rebecca) who has a successful acting career battles with addiction like his father. He is a serial dater who attempts to fill the void within himself with multiple relationships throughout the course of his mid 20's to 30's. The women he dates are smart and beautiful but he can't seem to settle down or find the type of love he's always longed for like his parents. Kevin finally realizes the answer to his happiness isn't found in other people, but rather starts within himself. He begins to reflect on his past and present behaviors and commits to going to AA meetings and helping other addicts through their own struggles, including his estranged uncle. It's through his journey of self reflection as a middle aged man where Kevin finally realizes he hasn't been able to commit for so long because he never loved himself enough to think he deserved the women he had.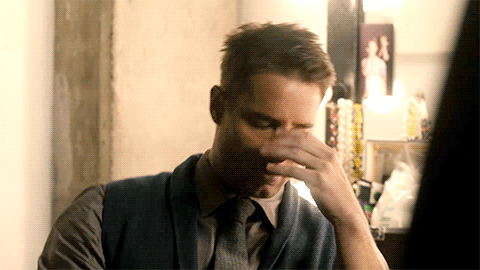 It's OK to admit you don't have all the answers
Randal Pearson (adopted son of Rebecca and Jack) and his wife Beth are one powerhouse couple that command the screen with every scene! Randal has always been a perfectionist and when he runs into a situation he can't control or "fix", he suffers from intense panic attacks. He has emotionally suffered from these attacks throughout his life because of suppressed emotional damage as a child. It's only when he starts to seek professional help from a therapist that he realizes he doesn't always have the right answer and that's okay. We may not have everything figured out and most of us don't! It's through experience, learning and mistakes where we start to make sense of life.