I think it's safe to say we're getting to the point where sweatpants have become the new #OOTD, and basic grooming practices are a thing of the past (what is razor…?). I don't blame us, we've been in self-isolation for almost four weeks. The two most exciting moments so far have been watching Tiger King and waving to the Uber Eats driver.
The other day, I found myself reflecting on what I could be doing better, or simply just BE DOING to maintain my sanity and overall wellbeing during these bizarre times.
The list you're about to read, does not include "how to sculpt your abs in 5 minutes" – no sir! My list is filled with those basic, daily tasks you may be forgetting to do. By remembering to put these practices back in your day, you'll start to feel mentally and physically better.
Here are my 12 daily doses of self-care you should be doing during isolation, that will keep your mood decent (maybe even happy) and your body healthy.
1) File, clip and colour those nails
Some of us used to treat ourselves to monthly manis and pedis but now we find our nails resembling those of Nosferatu. It's time you bust out the nail file and start doing some weekly maintenance to keep those nails looking clean and polished.
2) Change your outfit daily
Do not stay in your pjs or sweatpants all day, I repeat! They deserve a break too! Because our homes are our offices and our offices are our homes, it's become extremely easy to leave one's bed and slip into the desk chair having done nothing to get there. I've tested this myself – I felt pretty crappy the days I stayed in my pj's versus the day's I changed into an outfit that I was proud of. Jeans and a t-shirt can go a long way. Also, getting a compliment from your coworkers or virtual date is one of the best feelings of accomplishment in times like these! Makes a good day, a great day.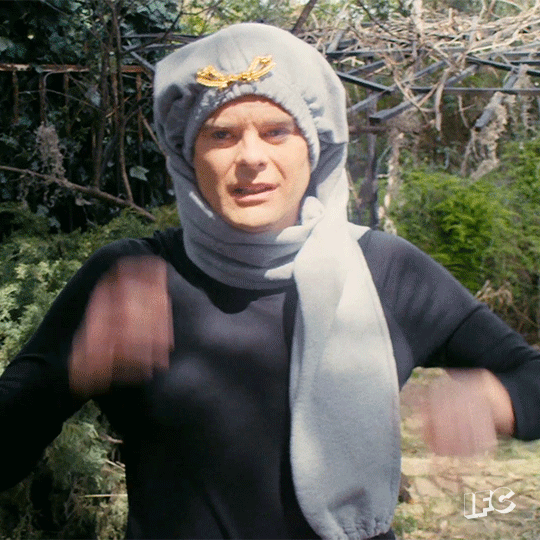 3) Pluck your eyebrows
When your eyebrows start to attach to your hairline, Houston, we have a problem! Don't let those brows grow like weeds. If you're new to plucking and have relied on an esthetician over the years, there are plenty of advice videos online that will help you get started!
4) Cook a good meal that takes time to make
No, Kraft Dinner does not count here. Cooking a good meal will do two things – fill time, and fill you up. It will also provide a sense of accomplishment, especially when it tastes great. Try picking out a recipe that you've seen on Instagram or from your favorite food network star and get underway. Because some items aren't always available on shelves right now, make sure you're able to substitute where you can.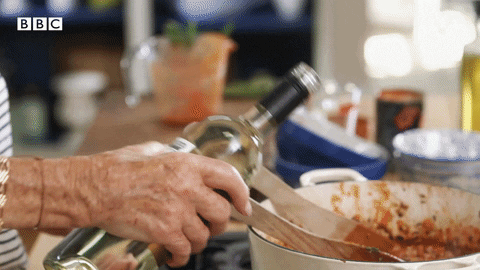 5) Dress up one day of the week
Crack a bottle of wine and dress up for the helluvit! Set up a group video call with your friends and challenge one another to a game of "who wore it better" or "best dressed goes to…". This is a simple way to collectively bond over something fun and silly.
6) Groom your quarantine beard
And I'm looking at you, Seth Rogen. The quarantine beard is starting to look a little shaggy. Just because you're not going out anywhere, doesn't mean that beard/neard doesn't need tending to. Whether it's a trim or dabbing of oils, be sure you're taking care of your face accordingly.
7) Simply move around and walk away from your desk
For those who are working from home, it's important to take a break and walk around your house or run on the spot. Sitting for 8 hours straight will affect your mood and you'll start to notice stiffness in your back you never knew was possible. Taking note of your step count whether it be via your phone or fitbit, is a great way to hold yourself accountable.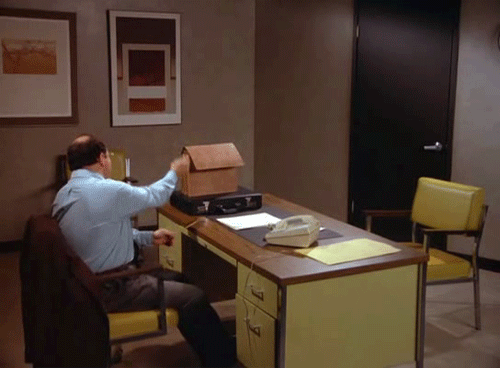 8) Separate your work life from your home life
Hear me out because I know it's not easy! But, after you put away your laptop and end work for the day, go for a walk outside (if you're able to do so) or go to another room and take a moment to yourself whether it's a half hour of simply laying down listening to a podcast or filming a TikTok video. Create a separation from your work mindset and your "at home" mindset much like you used to do via your commute to and from work. This will not only let you clear your head, but will make you feel like you've actually left work.
9) Listen to music often and dance like nobody's watching
I've noticed silence more now than ever before due to having fewer conversations and disruptions during my day. To fill these long periods of silence, I've started curating playlists for each day of the week. You don't have to know how to dance, as long as your body is moving in some way, you're doing it right!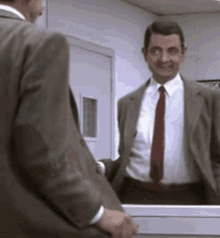 10) Keep your workspace/home clean
For those working in your home, keeping your new "office space" clean and tidy is essential to being productive. If you notice plates and take-out boxes piling up, it's best to take a break from what you're doing to disinfect your space and declutter. If you find yourself with extra time on your hands, take a page out of Marie Kondo's' book and organize areas of your house, like the closet (my personal hell).
11) Read a book outside or by a window
Getting wrapped up in another world is a great way to take your mind off the current situation that's happening. Escape for an hour or two in a really good book. For those who are into murder mystery, I recommend The Wife Between Us or literally anything by Gillian Flynn and for non-fiction lovers Just Mercy, and Educated are some of my favorites this month.
12) Drink water and/or tea regularly
One thing I started to notice over the last week was I wasn't consuming enough water during the day. With a schedule packed with Zoom meetings, it's important to get yourself set up for your day prior to hopping on calls. I have now started to make large pots of tea, and sit with a big water bottle next to my desk to make sure I stay hydrated during the long work days.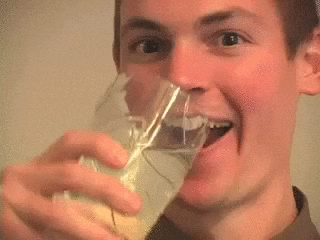 And that's all folks! If you have other daily doses of self-care you're practicing at home, we'd love to hear what they are. Feel free to comment below.