It's the most wonderful time of the year! No, I'm not talking about the Holidays (although it's never too early for that), I'm talking about new Plenty of Fish dating trends. I'll pause for the applause…
Things are kind of returning to normal, but let's be honest… none of us really have any idea what 'normal' even means anymore. Just like last year served us some unique (to put it lightly) circumstances to navigate, this year is proving to be a lot of the same, just a little different. Despite it all, our singles are once again venturing out, for real this time, and living their single lives. They're giving us the goods on what's been happening in the wild world of dating, and we're giving them new trends in return – hot off the press! So buckle up and get ready to say, "Finally, there's a term for that!"
The New, NEW, Normal
We were told to get used to the 'new normal,' but things have been changing so sporadically these days, we're probably on 'new normal' version 196 by now. Whatever the version though, we sadly can't deny that things are different. Even when we're sort of doing the things we used to do, there's just an extra sprinkle of uncertainty that's causing us all to feel some type of way about a whole lot of things. Thus, new trends emerge from the new, NEW, (new, new) normal.
1. Dar-WIN-ing (/dahr-win-ing): Refusing to date someone who doesn't believe in science.
Use Case: I kicked Alex to the curb after he tried to convince me the earth was flat on our date. I'm Dar-WIN-ing until further notice.
Science is real people, despite any heated debates we may have found ourselves in over the past year. From flat-earthers to anti-vaxxers, 1/3 of singles know someone who has Dar-WIN-ed someone, including nearly 1/4 of Gen-Z. Just in case you needed reminding, you can absolutely tell someone "thank you, next" if they have a bone to pick with science.
2. Handticipation (/hand-tis-uh-pey-shuhn): The anxiety that comes with being unsure about the physical boundaries that are acceptable due to social distancing from the pandemic, such as whether to hug, handshake, or wave at your date.
Use Case: Listen, I want to give you a kiss goodnight but the handticipation is killing me, I feel awkward AF.
Anyone else forget what any and all social cues look like these days? Any form of physical interaction became so taboo throughout the pandemic, it's been tough to figure out how to phase it back in. While it might still be the ideal scenario for non-huggers (hi, it's me!) and sweaty-palmers, 64% of singles are just trying to date and have run into this awkward trend in the process.
3. Moderna Love (/mod-ern-uh luhv): Considering COVID-19 vaccination stats, including which shot received, as a desirable trait.
Use Case: I'm in full Moderna Love with Jason, he's not just double but triple-vaxxed with Pfizer now, dreamy.
We live in a weird new world, and vax status is now a must-know dating Q. Are you a Pfizer Player? A J&J Bae? A Moderna Mami? Turns out getting the shot can help you shoot your shot because 30% of singles know someone who has hopped on this new trend. While it's a bit of a strange first date topic, safety first… right?
4. Baecationing (/bey-key-shuhn-ing): Inviting a blind date or someone you just started dating on vacation because YOLO!
Use Case: Yeah, Scott and I have only been on three dates but we're baecationing next week to Mexico and I'll be taking no further questions.
You won't find any judgment here! It's been a long, long, long, 18+ months. If you need a romantic getaway, you do you! Turns out, over 1/3 (38%) of singles and 43% of Gen-Z have hopped on this trend. Sunset pics await! Who cares if you kinda, maybe, just met.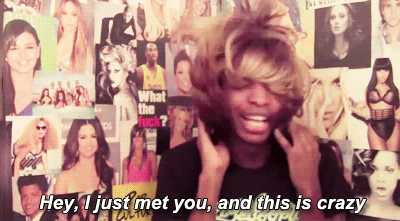 5. Communidating (/kuh-myoo-nuh-dayt-ting): Using dating apps not just for dating and intimate relationships but to make friends and connections.
Use Case: I'm so over having tunnel vision for an immediate relationship, I'm more into communidating and meeting people along the way, then we'll see what happens.
Being single absolutely does not mean you have to go through life solo. While the days of hitting the bars or clubs with your single squad might not quite be back, there's no reason why you can't find a new squad online. 50% of singles, including 57% of Gen-Z, have found new friendships through dating apps this year, and we love to see it.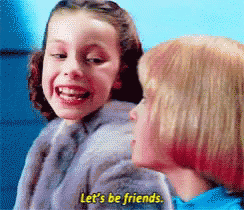 6. Hesidating (/hez-i-deit-ing): Feeling indifferent about dating, unsure if you want to date seriously or casually because life, in general, is so uncertain right now.
Use Case: If I had a nickel for every time someone asked if I wanted a serious relationship I'd be rich… I'm hesidating right now, okay?
Everything is a little (a lot) weird right now, so if you don't feel the urge to dive straight into a new relationship, you're not alone. 70% of singles say hesidating is a very real thing. When you're not even sure what's going to happen next week, it's fair to be a little unsure about where you want to see your relationship status. You're 100% allowed to just go with the flow.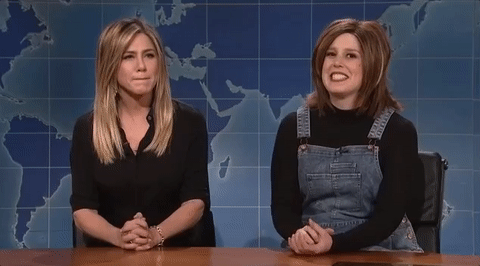 The Great Content Consumption
We all might try and pretend like we haven't spent the last couple of years binge-watching Netflix and staying a little too up-to-date on the world's happenings, but the reality is that we definitely have. There's just so much content, and we still have so much time on our hands. They say it's not cool to make a show or pop-culture reference your entire personality, but it is cool to make it a dating trend.
7. Déjà vu-ing (/dey-zhah -voo-ing): Doing the same things with a new partner that you did with your ex.
Use Case: Dude, you'd better watch out because that girl is fully déjà vu-ing you. She's taken her last two guys out on the exact same first date.
You might only be singing about strawberry ice cream and car rides to Malibu on your drive home from work, but it turns out 1/3 of singles have done this to someone they were dating, and half (52%) know someone who has déjà vu-ed. It's time to get original folks! Pick a new song, a new date, and a new pick-up line. But for real though, when you gonna tell her, that we did that too?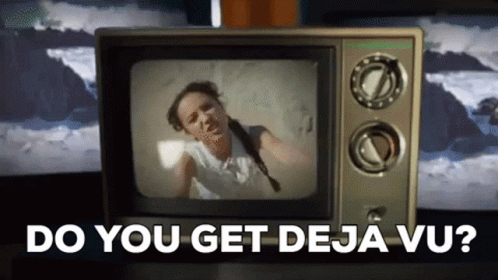 8. Gambiting (/gam-bit-ing): Taking a strategic and calculated approach to dating, like a game of chess.
Use Case: I'm done with winging my dating life, so I started Gambiting instead and it's totally working. No more guessing games when I have everything planned perfectly!
After so much uncertainty, it's no surprise 31% of singles admit to Gambiting, including 1/3 of Gen-Z. Dinner reservation at a place that's not too loud but still has a fun vibe? Check. Outfit that looks like you tried, but not too hard? Check. Fun and engaging conversation that's personal but not intrusive? Check. Post-date text to set up future plans? Checkmate! While this trend can be a great way to stay in control, don't get too in your head – leave room for some spontaneity too!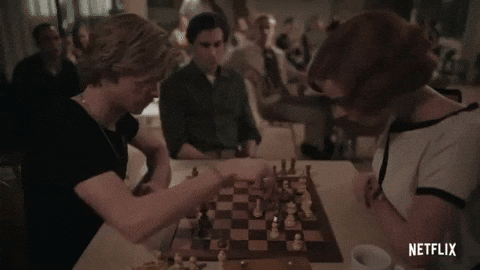 9. Resigning (/ri-zahyn-ing): Ending a serious relationship due to perspective and clarity gained through the pandemic. There are no regrets because you realized you weren't content and don't want to settle.
Use Case: I decided I'll be resigning and breaking up with Justin next week. I realized he's just not for me and I've come to terms with it.
The "Great Resignation" might be taking over the corporate world, but looks like it's also spread to our personal lives. We are keeping those standards way up – ain't nobody got time to settle when we have no idea what's coming around the corner. This trend is especially resonating with women, with one-in-five saying they've done it, and Boomers, with 1/4 saying they've resigned.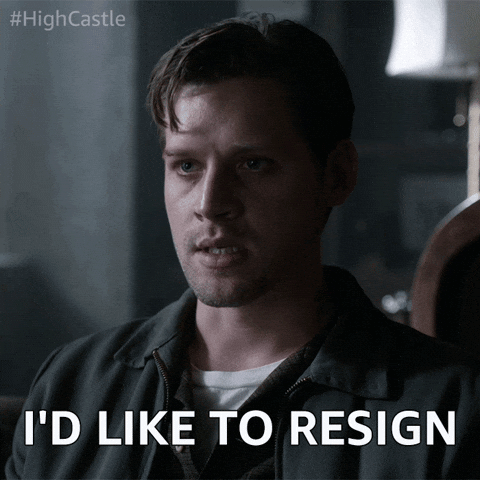 10. Transformate-ing (/trans-fawr-meyt-ing): Morphing into your counterpart by dressing and acting like them.
Use Case: Sara and Kelsey used to be a great couple but they're totally transformate-ing now… they got the exact same haircut and literally have an identical vocabulary, it's creepy.
Thanks to a certain unlikely celeb couple (Kravis, we're looking at you) over 1/4 (26%) of singles have experienced this trend, including nearly half (49%) of Gen-Z. While it's charming when you and a new boo like the same things, becoming full-on twins is a little… unnerving. Fall in love hard, but don't forget to keep your own interests and personality. Losing yourself in a relationship isn't as cute as it might look on Instagram.
UK, Hon?
We could never forget our friends across the pond! Though a lot of the world's… let's say 'weirdness,' applies worldwide, there are some special trends unique to the UK, just like over here in North America. We're just trying to stay relatable, okay?
11. Piers Pressure (/peers-presh-ur): Walking out on your date because they didn't agree with your opinion.
Use Case: I went out with Aubrey last night and as soon as I said I didn't think Adele was the best musician of all time, she just up and left… talk about Piers Pressure.
We all know a certain someone who may or may not have done something similar. Yes, a lot of opinions these days can be dealbreakers in a new relationship, but you still have to be an adult. Still, this is a common dating disaster with 50% knowing someone who has done this. In case you forgot, bringing up the pandemic, money, or politics on a first date may not always be the best idea. Ease into it.
12. Greal Deal (/gr-eel d-eel): Fancying someone solely for their profession. 
Use Case: John is great but I think he's pulling a Greal Deal on me… he's only ever called me his "Doctor Girl" to his mates.
While Jack Grealish was busy stealing the hearts of the nation this summer, a quarter (25%) of all singles also know how it feels to be considered attractive for their chosen career path. Sure, it's flattering, but most people want to be sought after for more than just what they do for a living. If you're going after someone for the wrong reasons, it might be time to do a little self-reflection.
13. Staycationing (/stay-cay-shun-ing): Finding a romantic connection with someone who has been in your life for a long time 
Use Case: Alix was my best mate from primary school but suddenly I see her differently, I think we're going to start Staycationing.
It might seem like this scenario is only seen in romantic comedies and never in real life, but this has actually been the case for 23% of singles. We've all spent a lot of time re-evaluating what's really important to us, so it's not that surprising that some singles have figured out it was right under their nose the entire time. Forget the holidays, maybe love is all you need after all!
14. Duking (/dew-king): Being caught up in a whirlwind romance full of drama.
Use Case: Amy and her new bloke claim they're in love but she's fully Duking, they've already called it quits and come back to one another three times already!
I've said it once and I'll say it a million more times… passion does not equal love. It's hard not to get swept up in a romance that's filled with high highs and low lows. It does keep things interesting – but is it stable? Is it going to work out in the long run? Probably not. 46% of singles know someone who has hopped on this trend anyways. I guess we have the Duke of Hastings and Daphne Bridgerton from Netflix's Bridgerton to thank for that.
15. Pinged Off (/pingd off): When your friends warn you about the red flags when you're dating someone new but you decide to ignore them.
Use Case: Lawrence still has his ex on speed dial but I just Pinged Off when Beth told me to stop going around his place… it's called trust, okay?
A notorious player? Talks about their ex? Just bad vibes? 42% of hopeless romantics have opted to ignore the glaring red flags in a new relationship in pursuit of their happily ever after. It can be tough to see someone's faults when you're distracted by a new, shiny relationship, but your friends almost always know best. You might have to end up finding things out for yourself, but sometimes that's the only way.