Let's get spooky! We're heading into Halloweekend in T-1 day, and if you're going to lean into the spooky spirit, now is the time.
Last week, we gave you some serious date fails that were spooky in their own right. If you're eager for insight on the do's and don'ts of Halloween this year… don't worry, we'd never leave you hanging. We asked our Plenty of Fish members1 to give us all the deets. 
Get into the Spirit… Literally
If you thrive off the thrill of the Halloween season, don't be afraid to lean into it and you just might find your boo-loving boo (sorry, that was way too cheesy). Turns out, 58% of singles believe in the paranormal/supernatural, and 63% of those have run into a spooky encounter themselves, so swapping ghost stories over a first date might just be the ice breaker you didn't know you needed.
We're not just talking ghosts though… 51% of members believe in aliens and 35% believe in witches/wizards. Calling all single Harry Potter fans – it's time to put your love of magic in your profile and the results could be…spellbinding (again, too cheesy… I know). 
Haunted Dates are In
If you think spooky dates are out, you're no fun… but you're also just incorrect. 80% of members say spooky dates are IN. I mean, what's more romantic than consoling each other after being scared sh*tless? If you're wondering which spooky vibe to go with, our Millenials, Gen X-ers, and Boomers vote haunted house all the way. Our Gen Z-ers, on the other hand, say cuddling up with a scary movie is the way to go.
If you're more of a Halloween party type of person, don't be afraid to invite a date and get into the couple costume spirit! Don't think you need to be in a full-blown relationship to embrace some fun costumes. Just under 40% (39%) of members would be more than willing to do a couples costume, and actually love them!
Just don't be too cheesy by literally being mac and cheese, or another food-themed couples costume. 30% of our members (and I have to say I agree) say that's embracing it a little too much.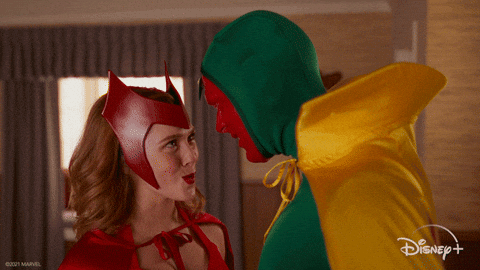 Ghosts > Ghosting
While I'm all for leaning into the supernatural, Halloween is no excuse for ghosting or any other spooky dating trend for that matter. Sadly, it looks like the pandemic has made it a little too easy to ghost a date, because just under half (46%) of members say they've been ghosted this year, and 53% say it's more common now than before! To any serial ghosters out there – stop that, and break up like the adults we know you are at heart.
Other spooky behavior to avoid? Don't contribute to the 46% of members who have been Zombied2 this year or the 34% who have been Haunted3. Spooky season is meant for wholesome spooky fun.
---
Now get out there, and get spooky this weekend! 
1Plenty of Fish surveyed over 2,700 US members to gather their thoughts on spooky season
2After losing touch with someone you've been chatting with, they suddenly reach out via DM, text, or by seeking you out in-person
3An ex who still keeps close tabs on your social media after they've ghosted you