Grab a box of Kleenix because you're about to cry a river as I take you through pure movie magic!  
I like you very much, just as you are.
To me, you are perfect.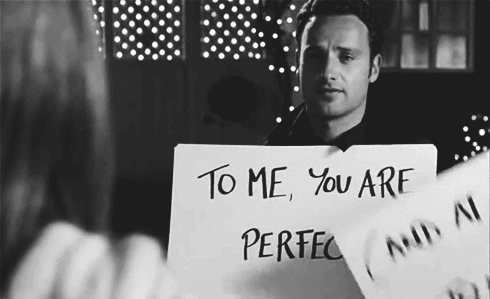 I want all of you, forever, you and me, every day.
You complete me.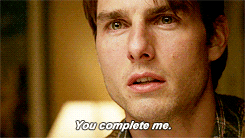 You had me at Hello.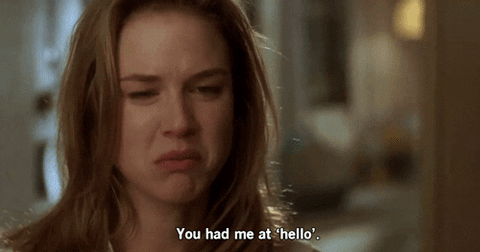 I love you, I knew it the minute I met you. I'm sorry it took so long for me to catch up, I just got stuck.
I want to grow old with you.
But mostly I hate the way I don't hate you. Not even close. Not even a little bit. Not even at all.
I love that after I spend a day with you, I can still smell your perfume on my clothes. And I love that you are the last person I want to talk to before I go to sleep at night.
My heart is and always will be yours.
Eva? Wall-E!
You should know…if you come any closer, I'm not letting you go.
I love your eyes. I love the rest of your face, too. I haven't even looked further down and I'm sure its all fantastic.
You make me want to be a better man.
I will never stop trying. Because when you find the one….you never give up.